Workforce Insights as a Service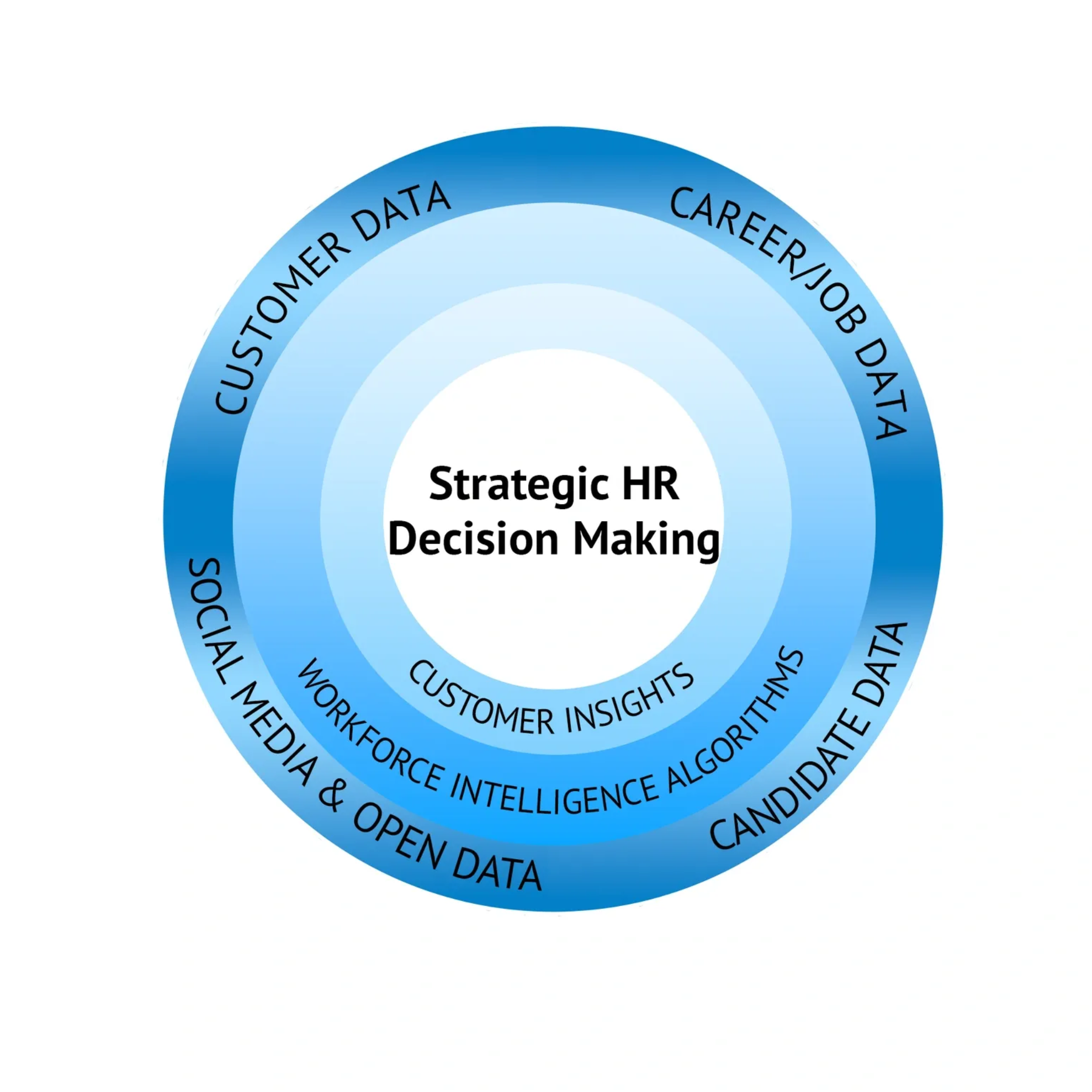 Workforce Insights as a Service™ (WIaaS) is a managed service offering developed to assist HR professionals by leveraging data to identify, recruit and retain candidates as well as employees. The WIaaS solution combines public and private domain data collected, curated, and cleaned for analysis and allows organizations to engage in deep dive analysis, data augmentation, and descriptive analytics on customized workforce metrics, alerts, and scheduled reports. WIaaS also delivers measurable ROI, by turning your Human Resource department into a profit center by reducing the amount of time and effort required in identifying and onboarding candidates.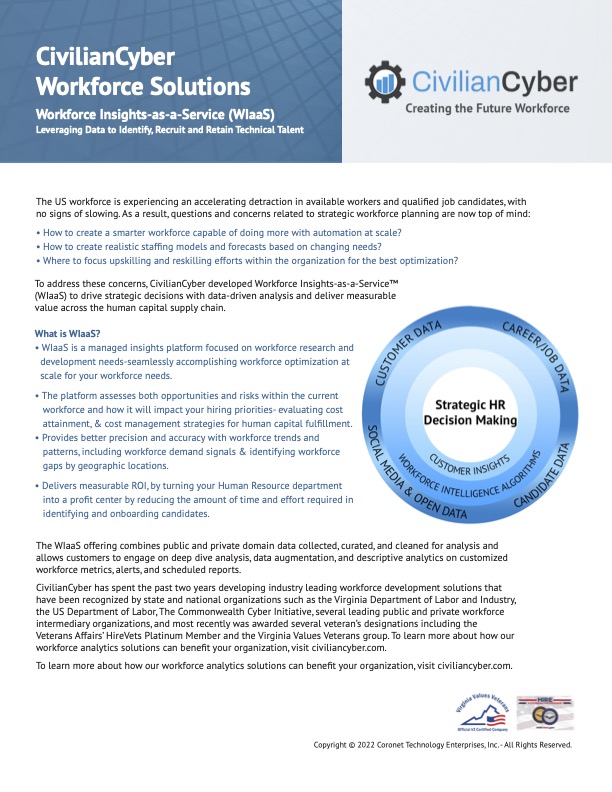 To learn more, Contact Us or you can download an overview.